Better developed an application for health assessment of the elderly using its low-code EHR Studio
In cooperation with Home Nursing Services (Service de soins infirmiers à domicile – SSIAD) in Haut-Rhin, France, Better developed a mobile application that provides an up-to-date and accurate review of patients' health assessment. The application is accessible via Inesia portal on any device: desktop computer, tablet, or mobile phone. It enables care providers to manage patient data with less effort and gives valuable insights to support decisions about future care.

As part of the healthcare system, social care services take a large proportion of the elderly population with the majority struggling to care for themselves. A rapid growth of the elderly population, lack of nursing homes, and consequently overcrowded facilities put a lot of pressure on health and care services. In addition, the associated costs for care homes and services represent a high financial burden for healthcare providers. That is why Haut-Rhin SSIAD service has its own network of practitioners who visit the elderly at home and provide nursing services.

The assessment application is currently being used by 60 caregivers employed by Haut-Rhin SSIAD service that look after around 250 elderly at home.

Inesia mobile was developed and implemented within three months by a multidisciplinary team of IT and healthcare experts using Better Platform low-code EHR Studio. The application is intended for practitioners and managers in the field of social care to monitor health assessments for each patient. It enables accurate and fast entry of assessment data and ensures a comprehensive insight into the history of patient's previous assessments.
Better-informed decisions about future care
Each assessment for a patient is presented in a chronologically descending order with the latest date always on top. With access to past assessments, practitioners and their managers obtain comprehensive information about patient's health conditions that will allow them to make better-informed decisions about future care.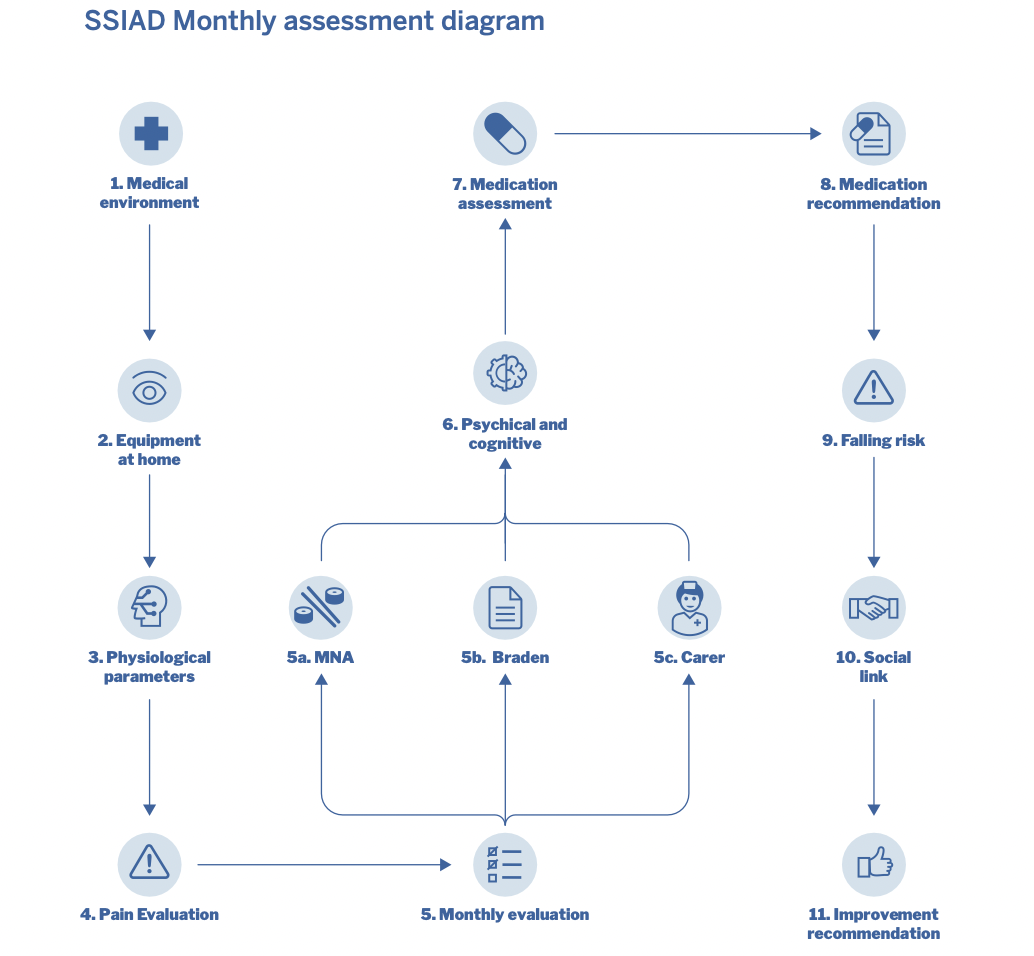 "Good care at home is crucial to ensure a better quality of life for the elderly population and Inesia Mobile is an essential part of that service. With the health assessment application, our practitioners can work more efficiently and, consequently, devote more time to patients and their carers. That means our patients will have a better experience and safer, more effective care," said Bertrand Muller, Director of operations at Facilien.

"Using Better Platform as a central component of the innovation ecosystem for the PRIeSM architecture allowed the team to collaborate and develop the SSIAD application without programming skills using only a set of tools provided by Better Platform Studio. The use of Better Platform allows PRIeSM and the Facilien team to have complete control over user input forms and data stored in a vendor-neutral openEHR format. That can be easily extended and enriched with other data collected in the future with another third-party application," said Jean Sibilia, President of PRIeSM.

Samo Drnovšek, Better Platform Commercial Director, added: "We have invested significant time and effort to ensure the application meets the needs of our customers. The key to the project's success was to prove the value of Better Platform's low-code development capabilities to build a complex multi-page application for care professionals. With our low-code tools and learnings from our digital Better Platform, the project team put the principle »From idea to app without programming« in action allowing immediate deployment, testing of forms, and building the whole solution with minimal collaboration by developers. This ensured excellent engagement from all the parties, and we are happy to see that care providers now have less work, and the data we receive enables more coherent decisions about future care."
The document is also available in French.