Key takeaways from the 'OpenEHR within a mature NHS Ecosystem – the Plymouth Perspective' conference
With Tomaž Gornik Co-chair, openEHR Foundation & CEO, Marand
On April 18th, our CEO and Co-chair of the openEHR Foundation Tomaž Gornik gave a presentation at the 'OpenEHR within a mature NHS Ecosystem – the Plymouth Perspective' conference. Besides speaking himself he also attended the presentations of other speakers, so we asked him to give us a first-hand account of the event.
The conference was hosted by The CIO of University Hospitals Plymouth NHS Trust Andy Blofield. Plymouth Hospitals is the first NHS Trust in England to implement OPENeP, an open source solution by Marand built on an open standards, vendor-neutral health data repository – openEHR. This will be a 'first of type' implementation for the NHS and will therefore provide fantastic learning opportunities for other NHS Trusts, as well as anyone else interested in the openEHR solution.
Events like these bring the right groups together
'The purpose of these events is not to talk about what openEHR is, but to talk about how openEHR is used. That's why it's so important to hear from people who are already using it', says Tomaž.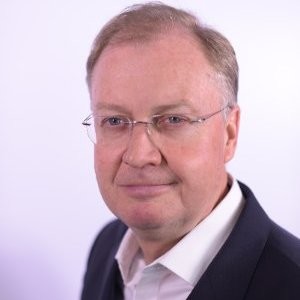 Tomaž also points out that besides demonstrating how openEHR can be used, another crucial goal of these events is to engage the right groups within the local community:
'The Trust represents one of the largest employers in the Plymouth area, it feels an obligation to engage the local SME's and give them an opportunity to innovate. Plymouth Hospitals could provide use cases and even test fields for companies that would be willing to develop new innovative applications. The University wants to build a curriculum to teach students how to build these applications. The fact that they will be based on an openEHR platform means that these applications would share data from the very beginning, forming an ecosystem around the openEHR platform.'
Covering all the angles of a Digital Health Ecosystem
The main stakeholders – the NHS Trust, the Plymouth University and the local SMEs and start-ups all have a lot to gain from a successfully built Digital Health Ecosystem. They can also assist each other in the process. It's a 'natural fit', says Tomaž. 'You have people building applications, you have people teaching how to do it, you have people with use cases, problems and actual settings where it can be tested, and then you have the openEHR community which can help with tools and trainings and so on.'
Presentation highlights
The host of the conference, Andy Blofield talked about how Plymouth Hospitals integrated the first application based on the 'Postmodern EHR' concept into their existing infrastructure and how easy it was to do that. Andy sees this as the first step to building what he calls an 'Integrated Digital Care Record' (IDCR). As most NHS Trusts, Plymouth Hospitals couldn't risk going into a big investment, they had to take a step-by-step approach; the Postmodern approach. Andy is aware of its benefits. 'The flexibility of switching their PACS system and replacing it three times is what he wants to see with all his other applications,' recaps Tomaž. 'The PACS system is already based on a vendor neutral format, meaning that the applications can be replaced without touching the data.'
Adrian Byrne, the director of IT at University Hospitals Southampton and chair of the Digital Health CIO network, focused on how to bring the patient into the picture. Southampton is doing pioneering work with making PHR (Personal Health Record) prompt collaboration between physicians and patients. 'He was talking a lot about open standards, they are crucial for the data to flow as freely as possible between all stakeholders.'
Open standards for digital health are what the NHS initiatives Apperta Foundation and Code4Health Platform push for. Peter Coates (Head of Eco-System Development, NHS Digital) was outlining how they do that, what are the options, and how the Apperta Foundation can help. He mentioned an interesting paper they published, which is available on their website.
There were also two live demos. Ian McNicoll (Co-chair, openEHR Foundation) and Hildegard McNicoll (COO, Inidus) proved that a form for an application can be built in minutes. Jason Scott (Agile Development Manager, University Hospitals Plymouth NHS Trust) and Gareth Kendall (Senior Software Developer, University Hospitals Plymouth NHS Trust) showed how they integrated OPENeP into their portal product. They showed how the integration works once you have a common data platform, how easy it is to build applications and how you can seamlessly integrate these applications to look like one solution. SeeEHR is the name of their portal, and they have decided to open source it – give it to Apperta for other Trusts to use. This will be of great help for other Trusts that are looking for similar solutions.
Associate Professor at the Plymouth University Dr Arunangsu Chatterjee emphasised that there are a lot of very innovative students, who need challenges and use cases – something which the Trust can provide. He was positive about the Postmodern approach because it allows for innovation to sit alongside the existing systems. It's much more practical not to replace, but to enhance the existing systems.
Interoperability of new health applications is key
Tomaž warns of the problem of building separate solutions and having to integrate them later. 'If we want to build ecosystems, we have to be careful that these new apps can share data. The Postmodern approach actually accelerates development of new apps, but more importantly, they're interoperable. As soon as you produce an app, it's able to share the data with other apps. This is something unique and badly needed.'
What about security and privacy of the data?
The GDPR was mentioned several times at the conference. NHS Trusts find it hard to deal with the IT systems they currently have. They use a lot of applications that don't comply with GDPR and need to be replaced. The 'Integrated Digital Care Record' approach helps to solve the problem of GDPR compliance, because when all the data is stored in one place, it is much easier to make sure it is compliant with GDPR.
Or as Tomaž puts it: 'The shift from each app having its own data store to many applications sharing the same data store is a key component of how you solve GDPR issues – both security and privacy wise.'
Register for a free recording of the webinar 'Plymouth's Integrated digital care record (IDCR): a foundation for an open platform architecture' with Andy Blofield.