HiGHmed consortium to use Better Platform for providing data for COVID-19 related purposes
The HiGHmed consortium is planning to use Better Platform to provide data for the German national COVID-19 registry. HiGHmed is a consortium consisting of eight leading German university medical centres including Heidelberg, Charité, Göttingen and Hannover and funded by the Federal Ministry of Education and Research. It is working on novel, interoperable solutions in medical informatics with the objective to make medical patient data accessible for clinical research and to improve patient care. Building safe data integration centres, the project aims to establish a technology platform enabling clinicians to take data-based and patient-centric decisions.
With Stefan Becker, Managing Director of HiGHmed e.V., we discussed how HiGHmed and its clinical partners are going to benefit from using Better Platform for COVID-19 purposes.
B: Hi, Stefan, thank you very much for your time. We know that everyone is very busy now. Would you briefly explain to us how you are going to utilize Better Platform for COVID-19 related purposes?
S: Thank you for the invitation. We are planning to utilize Better Platform for the rollout of the HiGHmed application Smart Infection Control System ('SmICS') to additional university medical centres in Germany. This will allow us to reproduce patient movement within one hospital and to detect infection clusters, e.g. in COVID-19 cases. Furthermore, your technology will be used from all sites which are using Better Platform for contribution to the German National Research Network COVID-19. We are now also working on the development of a dashboard for intensive care units.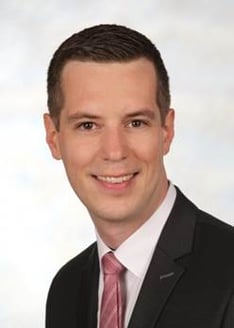 B: Great Job! Can you explain to us what the benefits are of using openEHR and Better Platform? What are the planned outcomes and expected benefits of the solution?
S: openEHR and Better Platform enable an agile development process over a wide range of anticipated heterogeneous systems. All forms built on Better Platform manage medical data based on open, quality-assured clinical models. Our main goal is to provide relevant, precise and structured data for the German healthcare system to improve COVID-19 patient care.
B: How many healthcare professionals will use the solution you are implementing?
S: There are nine leading university medical centres in the consortium, and many healthcare professionals involved in resolving the COVID-19 crisis could benefit from these solutions.
B: Stefan, is it possible to share with us a short summary of the planned IT-Architecture?
S: At each participating site, Better Platforms digests and normalizes data from multiple sources, based on quality-assured clinical models. Based on the openEHR data repository and its standardized APIs, applications like the Smart Infection Control System can be quickly deployed and updated. The data will also be provided to local and national registries via a FHIR interface and used to facilitate local data analysis.
Picture copyrights: umg/spförtner
Read also: