Slovenian eHealth infrastructure is our untapped opportunity
The current crisis has taught us that in similar cases in the future, high quality, centrally stored data will be of significant benefit
The 2019 novel coronavirus has been changing the world as well as healthcare systems. Tomaž Gornik, CEO of Better, one of the leading providers of breakthrough healthcare IT solutions, focuses on trends related to digital transformation of healthcare. He believes that the process will only be accelerated by the pandemic, which will require increased investment in digital health.
Currently, one to two percent of our healthcare revenue is allocated to digital transformation, which is much less than in other industries and makes healthcare lag behind. Estimates provided by Gartner show that around three percent of revenue is required to maintain the existing situation. To provide a boost, around four to five percent of revenue should be invested, said CEO of Better in his interview for the daily newspaper Delo on May 20th 2020. We are posting the English translation.
Mr Gornik, which healthcare trends you believe will be accelerated by COVID-19?
This epidemic has been teaching us that IT is indeed an important part of healthcare and is being increasingly integrated into the practice of medicine. A huge number of tasks have proven considerably less risky if healthcare institutions use IT systems, thus eliminating the need for direct contact. Remote access to physicians will certainly have to be introduced. The role of the internet as a source of information will increase. Changes will also occur in care for the elderly, the most vulnerable group, in which the pandemic has taken the heaviest toll. Surveys indicate that the elderly prefer to stay at home for as long as possible, rather than move into care homes. This is made possible by modern technology offering relevant tools and approaches (the so-called aging in place). Helsinki, Finland is a best practice example where a special care plan is devised for each member of the vulnerable group. This is only possible when social care and healthcare are working together, under a single ministry, as is the case in the majority of Northern European countries.
During the pandemic, a significant part of activities was transferred to digital. How was this reflected in the use of health services?
We have noticed that COVID-19 accelerates digital transformation already. There have been incentives in primary healthcare to enable access to a physician via a phone- or video-call, without personal contact. Slovenia has implemented a number of services at the national level; eReferrals (eNaročanje), ePrescribing (eRecept), eSick leave (eBolniški list), all these are solutions eliminating the need for physical contact. The introduction of a paperless environment has been encouraged. Let me support this with an example of our UK client: since the transfer of paper charts, orders and various reports in intensive care units that are isolated is very difficult, they have used our solution to enable expert staff to control and monitor treatment using the IT system without being physically present at the bedside. This solution, electronic prescribing and medicines administration in hospitals (OPENeP), is also used in the intensive care unit of the Department of Infectious Diseases, University Medical Centre Ljubljana, as well as in the University Children's Hospital Ljubljana and the Institute of Oncology in Ljubljana.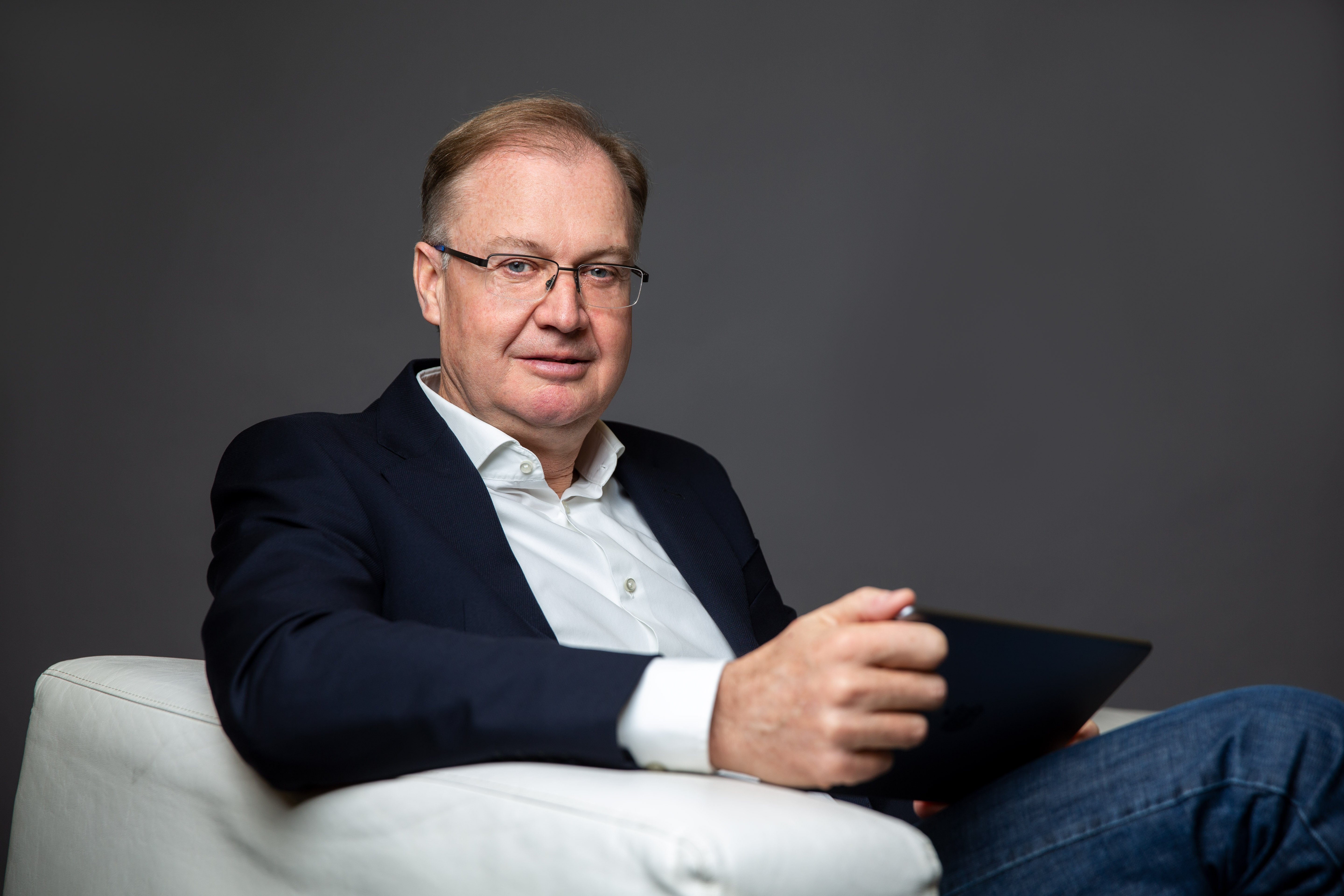 Now that healthcare is doing everything in its power to fight the coronavirus, activities in other areas have been halted. How can this gap be closed?
This could prove to be one of the major issues. Non-urgent appointments, both preventive and curative, were dropped or severely reduced for months. Certainly, we will feel the effects of this. The solution would be increased monitoring of health using quality data from all individual's interactions with healthcare and social systems, based on genetics as well as the patient generated data (captured by personal devices, such as smart watches or mobile phones). So far, such data has rarely been used by the healthcare system. All the data combined could serve to establish the individual's risk factors in the development of a certain disease and to take preventive measures before it's onset. This is being practised in certain areas, but the opportunity is much greater.
In terms of eHealth, Slovenia ranks quite high in the EU. What do you think? Can we be satisfied?
Many e-services have turned out to be useful during the epidemic. However, I believe the eHealth backbone to be our unexploited opportunity. Five years ago, our company led the implementation of a modern Interoperability backbone, which enables data exchange and storage. This was a reference project that has opened the door for us in 15 global markets to over 100 clients. This was followed by some successful applications, such as e-prescribing (eRecept) and e-referral (eNapotnica), but much more could be done. Following the initial push, a clear eHealth strategy has been missing in recent years in Slovenia. I hope that with COVID-19 and the related challenges, this will change.
Have your tools proved to be effective during the epidemic? What kind of user experience was reported by your international partners?
I want two emphasise two aspects: I am Co-Chair of the London-based openEHR not-profit organisation which has devoted the past 25 years to proper structuring of clinical data. It integrates over 1000 international experts of various clinical professions participating voluntarily, with results available to everybody free of charge. Upon the virus outbreak, a group of individuals from different countries formed and designed data foundations for monitoring the detection and spread of the virus as well as treatment and pandemic reporting. Due to participation of experts from China and Italy, who were the first to be challenged by the virus, the team that also featured members from Norway, England, Germany and Slovenia was quickly able to design top quality data models and made them available free of charge for all to use.
Our company then used these models in our products. Being mainly export-oriented – only 15 percent of our revenue is generated in Slovenia – we offered these models together with our platform for free to our existing customers and national systems. Currently1, our solutions to monitor COVID-19 are used by at least 10 customers. Somerset NHS Foundation Trust in the UK was the most thorough: they used these models with our tools and within two weeks developed e-forms for monitoring the treatment of those suffering from the disease. There are similar situations in Cagliari hospital, Sardinia, in 500 health centres and 100 hospitals in Moscow, in 100 hospitals in Manila, several Germany university hospitals including Heidelberg and Charité, a project on our platform is being commenced in IHU Strasbourg, etc.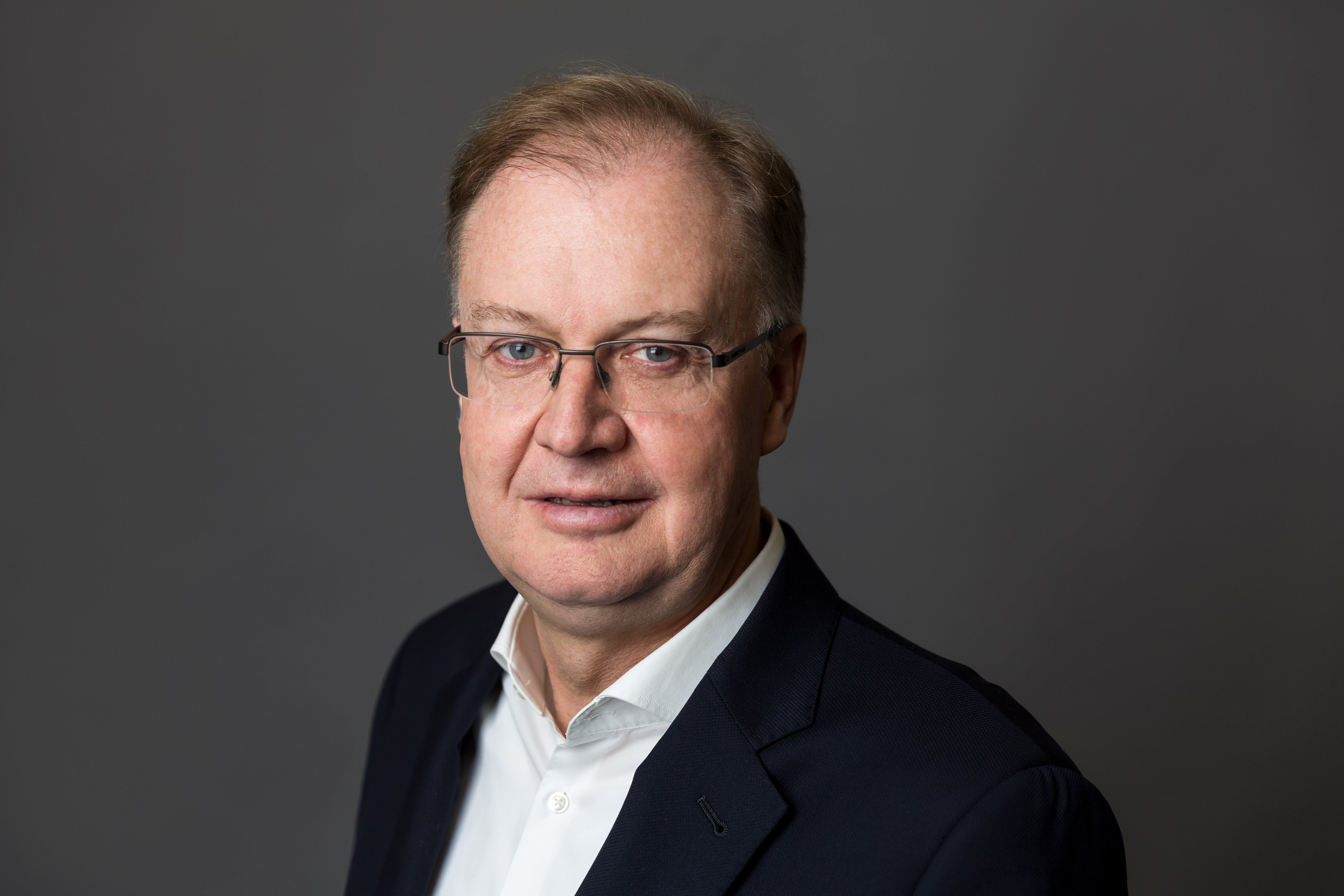 And this is all free of charge?
Indeed. We offered our platform for free to anyone who might want to use it for COVID-19 related issues. Discussions are being held with some national systems about how they could use it together with the open data models. The solutions related to COVID-19 will always be free of charge; rather than revenue, we expect them to ensure promotion. Of course, our platform enables the addition of other functions that are not COVID-related.
Why the requirement for adequately defined data?
Because we have all learned that the virus is here to stay, it is crucial to have high-quality data to support the decisions related to spreading, detection and the course of treatment. Otherwise, it will be difficult to ease the measures and develop medicines, let alone a vaccine. The data has to be in the same format across the health system so that it can be integrated, analysed and used to make decisions.
To you, as a provider, have the new circumstances dictated any improvements to your products or revision of projects that you initiated already?
We continually develop and upgrade our products. However, before the epidemic, at the beginning of the year, we adopted four strategic guidelines that have now gained in importance because of the pandemic. Two of them are particularly significant: integration of collaboration in our products, and offering our products as cloud solutions. In collaboration, we are placing increased emphasis on teamwork using digital tools, i.e. messaging, chatting and posting, audio and video calls: between care team members and also with patients. These efforts are about integrating our products and applications with collaboration options. The interesting thing is that we can use our own experience since we have been working exclusively from home for the past two months.
Which health services can be performed well remotely, by phone or online?
Phone and videotelephony are logical solutions already used globally. Naturally, not each/every? examination can be done remotely, but a great deal of them can. The largest health system in California, for example, claims that more than a half of all interactions with their patients are virtual. There are four treatment categories that enable remote services: the already mentioned aging in place, chronic diseases management, telemedicine and simplifying patients' access to healthcare services. Not only is this considerably safer, it is also easier for the patient and less costly for the healthcare system. It also complies with the four basic goals of healthcare system optimisation, the so-called quadruple aim, which are: improvement of the patient experience, reducing costs, improvement of treatment outcomes and medical staff satisfaction. Therefore, I am confident that with proper technical equipment, the greatest obstacle to the growth in remote doctor appointments will soon be eliminated: the unreasonably high difference in reimbursement between the virtual and personal appointment.
During the epidemic, our government adopted measures based on quickly gathered and processed national-level data. Were they efficient enough, did they have the right tools at their disposal?
Rapid reaction and the small size of Slovenia worked to our great advantage. Considering the fact that the number of persons infected was fortunately very low, we were able to use simple tools. The public and certain individuals also made their contributions by presenting the data in a user-friendly way. As I said before, we did not have a high number of hospitalised patients. In countries with tens of thousands of infected and hospitalised people, the spread and treatment of the disease could not be monitored without high- quality data collection. However, this is not to say that we have nothing to learn from the pandemic. High-quality, centrally collected and stored data, i.e. in clinical registries, have and will be of great help to medical institutions and governments when making decisions in similar situations.
Author of the interview: Božena Križnik, Delo